What is freepei?
freepei is an online photo editor that allows you to edit images on a browser that does not require installation.
I think it's best to use the image editing software you're used to, but depending on the situation, you may not be able to edit, such as when the installed PC breaks down or you forget your laptop when you go out suddenly.
Since freepei allows you to edit images anywhere you have a browser, you can work at any time and place.
You don't have to know everything about how to use freepei. Let's take a look together!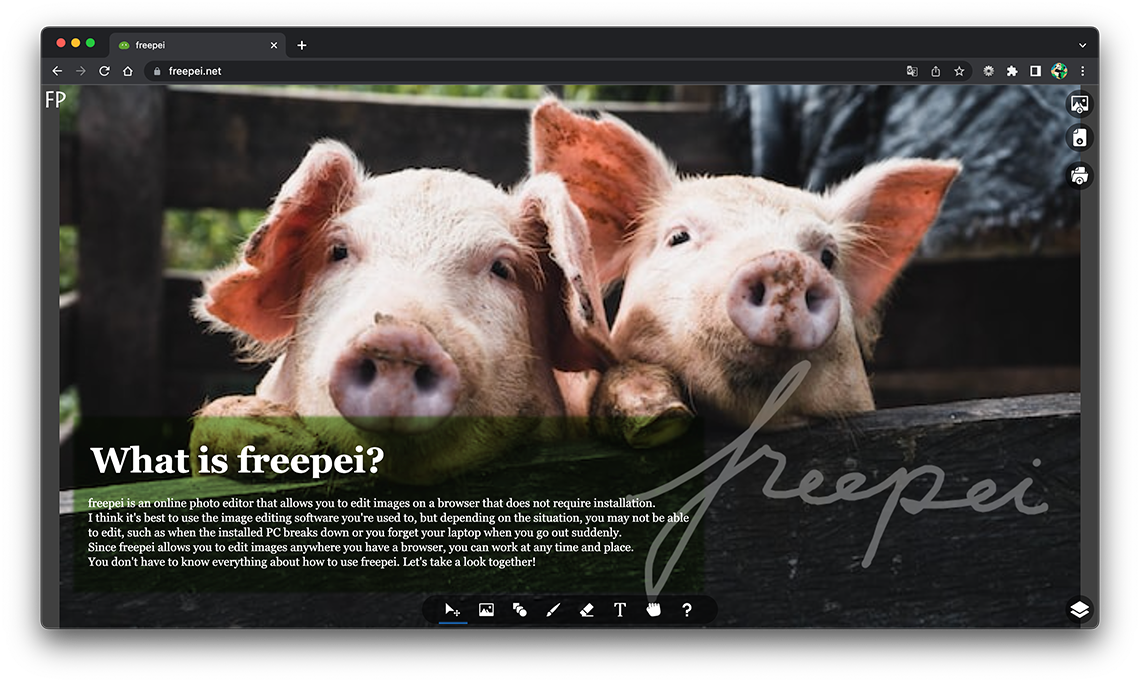 Supported Web Browsers
Chrome
Safari
Opera
Firefox
Edge
Use the latest version for all types of browsers.
License
freepei is released under the terms of the LGPL license.
If you modify the source code and release it, you need to publish the modified source code. You also have an obligation to retain the copyright notice.
The design, layout, and look-and-feel of this website are not licensed and may not be used on personal or commercial sites without the prior written consent of Pandafirm LLC.